15,000 Amp Capacitor Discharge Unit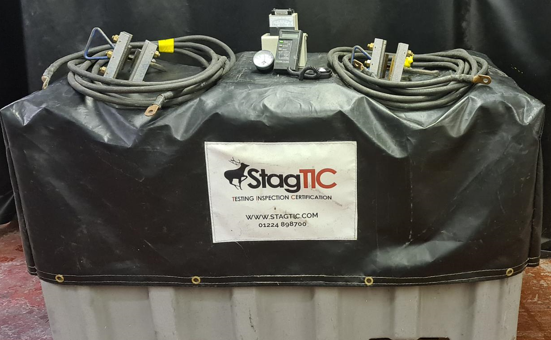 Did you know that STAG TIC Ltd can provide various methods of Magnetic Particle Inspection and to strengthen this service offering to our clients we can utilise our 15,000 amp capacitor discharge unit. 

This allows us to magnetise tubular components from 2 3/8" to 20" O.D (outer diameter) and along with our suitable coils we can complete longitudinal and transverse flaw detection of tubular items up to 48ft in length.  An additional technique offering is the wrapping method which can be used to magnetise irregular shaped components. 

With this unit being mobile we can offer this service on site, offshore and overseas helping reduce environmental impacts, health and safety risks and transportation costs of equipment for our clients.

Get in touch today to see how STAG TIC Ltd can help.